Installer Windows 11 Professional
GETKEYNOW provides you with 100% Genuine Software and Experienced Staff to help you complete the installation process. We promise that when you buy the product, the Genuine Software will install successfully on your computer and we will refund for you if the software cannot be installed or cannot activate the copyright on your device.
You'll get DIGITAL PRODUCT on your email with a License Key and Link Download from Microsoft  (about 1 to 10 minutes). Please make sure that your email address is correct. If you can't find the email within 10 minute, please contact our customer support at info@getkeynow.com

Compare
Buy Windows 11 Professional only 39.99 CAD
Buy Windows 11 Professional Genuine License cheapest in Canada from Microsoft Partner. Get discount license via email within 1 minute. We offer you genuine Microsoft products at the cheapest price because we buy products from Microsoft in huge quantity so we get the best deals. In addition, the product is emailed to help save shipping and packaging costs, reduce production and CD burning costs, etc. Because we want to save maximum costs for our customers and reduce waste to the environment. During use, You still receive the latest free updates and support from Microsoft.
Buy Windows 11 Professional, it's simple to receive products via email Within 1 minute: These are digital retail products from Microsoft partners, which will be delivered via email.  
Activate once, use forever: You can use it to install your computer and activate the license forever. (lifetime license)

You do not need to select 32bit or 64bit versions, we will send both to you.

Easy to upgrade from windows 7, Windows 8.1, Windows 10 home, Windows 10 Pro. 
Pay easily with Paypal or Credit card

This is a Windows 11 Pro version complete with all languages such as English, French, …

You can add any national language for windows 11 here:

windows language packs

Simple to install and activate.

Experienced IT support 24/7.

Sales off 90%

.

This is the global version, you can use any language like: English, French, Spanish,…

If you need to buy licenses in bulk and often, please contact us by email: info@getkeynow.com  , we will send you the best price in the market.
Important:

You need to check compatibility before deciding to buy Windows 11.
If your device purchased Windows 10 from our store: Windows 10 . Free updates are available through Windows Update in Settings>Update and Security.
System requirements
These are the minimum system requirements for installing Windows 11 on a PC. If your device does not meet these requirements, you may not be able to install Windows 11 on your device and might want to consider purchasing a new PC. If you are unsure whether your PC meets these requirements, you can check with your PC Original Equipment Manufacturer (OEM) or, if your device is already running Windows 10, you can use the PC Health Check app to assess compatibility. Note that this app does not check for graphics card or display, as most compatible devices will meet those requirements listed below.
| | |
| --- | --- |
| Processor  | |
| Memory | 4 GB RAM |
| Storage | 64 GB or larger storage device |
| System Firmware | UEFI, Secure Boot capable |
Buy Windows 11 Professional 32/64 bit License Genuine from Microsoft Partner:
Compare windows 10 vs windows 11: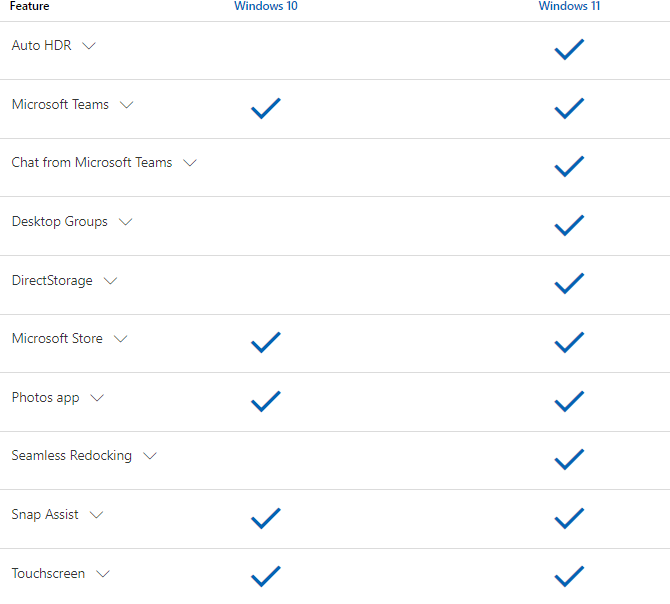 Powerful for Employees. Consistent for IT. Secure for all.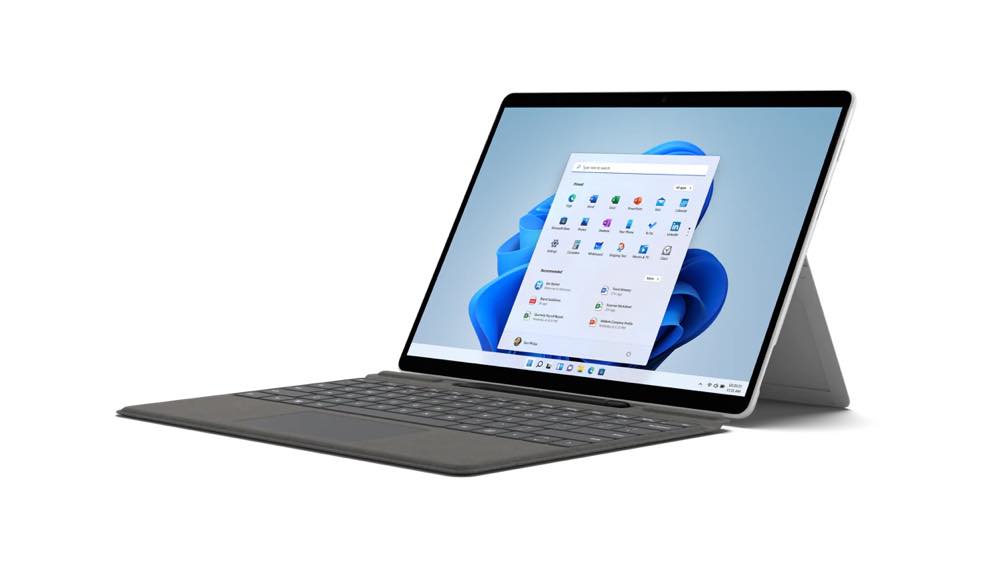 Improve productivity and focus
Help your team stay productive with a more intuitive and personalized user experience.
Optimize productivity and screen space in a snap
Organize open apps with pre-configured snap layouts that intelligently adapt to your screen size.
Snap groups remembers your layout
Snap the apps you need into a group and seamlessly return to it even when you open another app or dock and undock your monitor.
Productive from the start
Improve your focus with a simpler, more intuitive experience and effortless navigation. Get things done with fewer steps using the refreshed Start, Taskbar, and Navigation Center.
Smarter collaboration with Teams
Have effective online meetings by sharing files and muting/unmuting right from your taskbar.
Intelligent noise cancelling and blur keep the background in the background.
Mute/unmute from taskbar
Mute and unmute your mic directly from your taskbar without having to find and click on your meetings app.
Share from taskbar
Instantly share any app or window directly from your taskbar in online meetings.
Consistent for IT
App compatibility and cloud management make adoption easy. Built on the consistent and compatible Windows 10 foundation, Windows 11 can be managed with your familiar tools and processes.
Cloud managed updates
Approve, schedule, and monitor Windows Update content via the cloud, including security updates, drivers, and firmware.
Seamless local and virtual apps
Virtual apps will behave like local apps with Windows 11 and Azure Virtual Desktop (AVD)
Enhanced Windows Autopilot
Support your hybrid workforce with zero-touch deployment using Windows Autopilot.
Powerhouse protection out-of-the-box
Modern threats require modern security with a strong alignment between hardware and software to help keep data safe and devices protected. Secure from the start, Windows 11 offers protection right out of the box with powerful, built-in hardware-based security.
Security by default
New Windows 11 devices come with build-in security including hardware isolation, encryption, and malware protection.
Secure remote deployment
Deploy, secure, and manage remote PCs through the cloud, in compliance with your company's policies.
Freedom of choice
From frontline workers to the executive suite, everyone works differently. Explore the widest range of form factors, and provide each employee the right device for higher retention and satisfaction.
| | |
| --- | --- |
| Automater Product | Windows 11 Pro Getkeynow.com |