Installer Microsoft Outlook 2021
GETKEYNOW provides you with 100% Genuine Software and Experienced Staff to help you complete the installation process. We promise that when you buy the product, the Genuine Software will install successfully on your computer and we will refund for you if the software cannot be installed or cannot activate the copyright on your device.
You'll get DIGITAL PRODUCT on your email with a License Key and Link Download from Microsoft. Please make sure that your email address is correct. If you can't find the email within 1 hours, please contact our customer support at info@getkeynow.com

Compare
Buy Genuine Microsoft Outlook 2021 for Windows License Discount in Canada from Microsoft Partner:
It's simple to receive products via email: These are digital retail products from Microsoft partners, which will be 

delivered via email

.
Activate once, use forever: You can use it to install your computer and activate the license forever. (lifetime license)

Easy to install and activate from ISO file or direct link from Microsoft.

You do not need to select 32bit or 64bit versions, we will send both to you.

Pay easily with Paypal or Credit card

Simple to install and activate.

Experienced IT support 24/7.

Sales off 90%.

This is the global version, you can use any language like: English, French, Spanish,…

If you need to buy licenses in bulk and often, please contact us by email:

info@getkeynow.com

  , we will send you the best price in the market.
We offer you genuine Microsoft products at the cheapest price because we buy products from Microsoft in huge quantity so we get the best deals. In addition, the product is emailed to help save shipping and packaging costs, reduce production and CD burning costs, etc. Because we want to save maximum costs for our customers and reduce waste to the environment. During use, You still receive the latest free updates and support from Microsoft.
Buy Microsoft Outlook 2021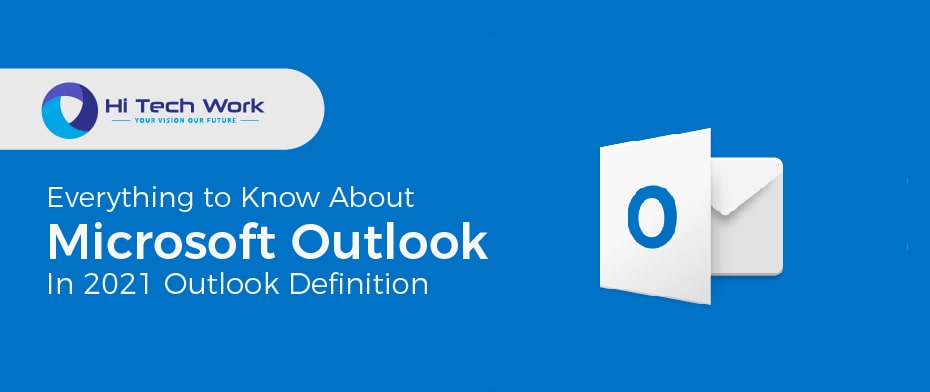 Everything to Know About Microsoft Outlook In 2021 Outlook Definition
Always Connected
Stay in the loop with a unified view of your email, calendar, contacts, and files. Go beyond the basic email tasks to get more done wherever you are with Outlook on your iPad®, iPhone®, Android™ tablet and Android™ phone.
A More Powerful Inbox
Your inbox is no longer merely a resting place for your messages, Outlooks helps you filter and focus on the important mail and tasks at hand. Sync your calendar to receive reminders and stay on top of tasks and events.
Collaborate More
Create Groups to discuss, collaborate, and share files and notes with others. Initiate Skype for Business voice and video calls for urgent real-time decisions. Upload and share attachments from OneDrive and OneDrive for Business—without leaving Outlook. Recipients have access to the latest version automatically.
Any Device
Get Outlook on your iOS®, Android™, or Windows devices. Don't limit your mail and calendar by a device make or OS, now you can have one system for all of your devices. Outlook is now also available on Mac.
Microsoft Outlook 2021 takes your professional or personal email to a whole new level. The email program features fantastic authoring, automatic saving, and expert management tools that ensure you'll never get bogged down by an overflowing inbox ever again. The enhanced interface is clear and easy to use, with a message preview feature and other handy tools that make it easy to sort, search and prioritize your communications. A built-in side-by-side calendar tool makes scheduling meetings and planning your day easier than ever.
Advantages of Microsoft Outlook:
There are a lot of advantages of MS Outlook; some of them are discussed below:
Security:
Keeping in view the increase in cybercrime, Microsoft has taken steps to improve the security of MS Outlook. With increased junk and spam email filtering, it is now the Microsoft mailbox is more secure than before. You can block live links and senders to prohibit spam and phishing email attacks.
Connectivity:
You can connect Outlook to mobile phones as well as on your computer. Through this way, you can stay connected to your emails every time.
Connect With Calendars:
You can connect to calendar outlook to create scheduled meetings and events with clients and colleagues. You can create events for clients, edit and manage them. By sharing the calendar you do not need to collaborate with clients everything is already been shared on the calendar. All they have to do is view the calendar in outlook.
Another advantage of sharing calendars is allowing access on mobile phones so that you can access and view ms outlook out of the office anywhere any time.
One-Stop Email Solution:
Organizing emails in outlook is not a problem. MS outlook being a standalone application it can serve up to the expectations of commercial users. People who use Microsoft outlook for business emails can integrate multiple accounts into one Outlook and can mutually use Microsoft outlook inbox for receiving emails from multiple accounts and can manage contact lists in outlook from multiple accounts as well. Create an outlook email and send it to multiple receivers is done very easily.
Familiar User Interface:
I do not have to clarify the fact that Outlook is easy to use. Why? Microsoft Windows is the primary operating system in every home. And, People are familiar with the basic operating features of MS Office. Therefore, when people install Microsoft outlook they are already familiar with the interface and know how to use it. It saves a lot of time learning new things and even the training cost of organizations.
MS Outlook Functions:
With the latest outlook version, you can do a lot of tasks like sending and receive emails, arranging client meetings, arrange appointments, manage distribution lists in MS outlook, and much more.  All of these tasks can be done with one Microsoft outlook web login.  The major functions of MS outlook are discussed below:
Using MS outlook email send and receiving is super easy and files in different formats can be added to the email.
Outlook mail setup is super easy and multiple accounts can be added to receive emails in one place.
The Calendar of MS Outlook is very dynamic, it can set events, appointments, meetings, and the calendar can be shared with anyone.
Sent/Received email tracking is super easy in MS Outlook if proper settings are used.
You can easily create and manage tasks with Microsoft Outlook.
Email having similar clients or subjects can be interlinked to form a thread. Outlook made it easy to find the desired email in the email folder.
Some Useful Shortcuts of MS outlook:
| | |
| --- | --- |
| MS Outlook Shortcuts | Functions |
| Ctrl+1 | Go to Email View. |
| Ctrl+2 | Open Calendar. |
| Ctrl+3 | Go to Contacts View. |
| Ctrl+M | Check New Messages. |
| Alt+S | Send Message. |
| Alt+H | Switch to Home Tab. |
| Ctrl+Shift+N | Create New Note. |
| Ctrl+Shift+L | Create New Contact Group. |
| Ctrl+Shift+B | Used to Open Address Book. |
| Ctrl+Shift+A | Create New Appointment. |
| Ctrl+Shift+Q | Used to create a meeting request. |
Requirements
These are the minimum system requirements for installing Outlook 2021 for PC.
Processor: 1.6 gigahertz (GHz) or faster
2-core. 2.0 GHz or greater recommended for Skype for Business.
RAM: 4 GB RAM; 2 GB RAM (32-bit)
Hard disk:

 

4.0 GB of available disk space
Display:

 

1280 x 768 screen resolution
Graphics:

 

Graphics hardware acceleration requires DirectX 9 or later, with WDDM 2.0 or higher for Windows 10 (or WDDM 1.3 or higher for Windows 10 Fall Creators Update). Skype for Business requires DirectX 9 or later, 128 MB graphics memory, and 32 bits per pixel capable format.
OS:

 

Windows 10,Windows 11, Windows Server 2019